Fall 2017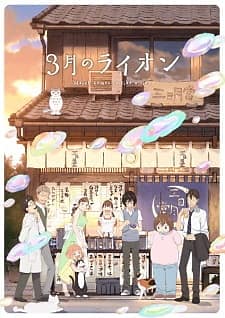 3-gatsu no Lion 2nd Season
Shaft
22 episodes · Anime Music
Ongoing
March Comes In Like A Lion 2nd Season, Sangatsu no Lion Second Season, 3月のライオン 第2シリーズ
Now in his second year of high school, Rei Kiriyama continues pushing through his struggles in the professional shogi world as well as his personal life. Surrounded by vibrant personalities at the shogi hall, the school club, and in the local community, his solitary shell slowly begins to crack. Among them are the three Kawamoto sisters—Akari, Hinata, and Momo—who forge an affectionate and familial bond with Rei. Through these ties, he realizes that everyone is burdened by their own emotional hardships and begins learning how to rely on others while supporting them in return.
Nonetheless, the life of a professional is not easy. Between tournaments, championships, and title matches, the pressure mounts as Rei advances through the ranks and encounters incredibly skilled opponents. As he manages his relationships with those who have grown close to him, the shogi player continues to search for the reason he plays the game that defines his career.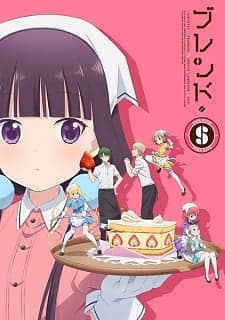 12 episodes · Anime Music
Ongoing
BLEND-S, ブレンド・S
Wishing to be independent, 16-year-old Maika Sakuranomiya is desperate to nail down a part-time job so that she can afford to study abroad. Unfortunately, her applications are constantly rejected due to the menacing look she unintentionally makes whenever she smiles, despite her otherwise cheerful disposition.
After yet another failed interview, she chances upon Café Stile, a coffee shop where the servers interact with the customers while roleplaying distinctive characteristics. The Italian store manager, Dino, becomes infatuated with Maika's cuteness at first sight, and offers her a job as a waitress with a sadistic nature. Coupled with her inherent clumsiness, she successfully manages to serve a pair of masochistic customers in accordance with her new, ruthless persona. Alongside Kaho Hinata as the tsundere and Mafuyu Hoshikawa as the younger sister, Maika decides to make the most out of her unique quirk and cements her position in the cafe with merciless cruelty!
[Written by MAL Rewrite]