Spring 2014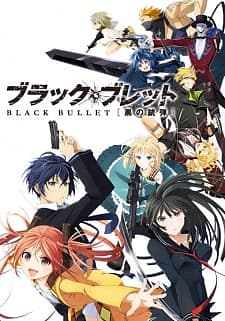 Black Bullet
Kinema Citrus, Orange
13 episodes · Anime Music
Ongoing
Black Bullet, ブラック・ブレット BLACK BULLET [黒の銃弾]
In the year 2021, a parasitic virus known as "Gastrea" infects humans and turns them into monsters. What is left of mankind now lives within the Monolith walls, walls that are made of Varanium, the only material that can hurt Gastrea.
To counter the threat that the Gastrea pose, "Cursed Children"—female children whose bodies contain trace amounts of the virus which grant them superhuman abilities—officially called Initiators by the Tendo Civil Security, are given partners called Promoters, people who work to guide and protect the young Initiators. These teams of two are sent out on missions to fight the monsters created by the Gastrea virus and keep them at bay.
Black Bullet revolves around the team of Enju Aihara, an Initiator, and Satomi Rentaro, a Promoter, as they go on missions to fight the growing threat of Gastrea in their hometown of Tokyo.
[Written by MAL Rewrite]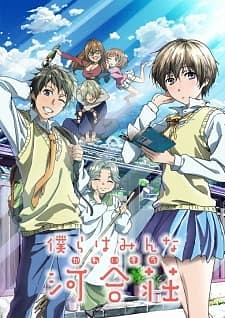 Bokura wa Minna Kawai-sou
Brain's Base
12 episodes · Anime Music
Ongoing
The Kawai Complex Guide to Manors and Hostel Behavior, 僕らはみんな河合荘
Kazunari Usa is a high school freshman who will start living alone due to his parents now working in a different area. Excited for his new independent life, he hopes to go about his teenage days without the worry of dealing with any strange people, but as he soon discovers, his new boarding house Kawai Complex is far from ordinary.
The various tenants at Kawai Complex are all quite eccentric characters. Shirosaki, Kazunari's roommate, is a pervert and masochist; Mayumi Nishikino, a borderline alcoholic office lady, hates couples because of her unfortunate luck with men; and Sayaka Watanabe, a seemingly innocent college student, enjoys leading men on. Shocked with the lack of decent individuals at his new residence, Kazunari is about to leave when he runs into shy senior student Ritsu Kawai and finds himself slowly falling in love with her.
[Written by MAL Rewrite]