Summer 2018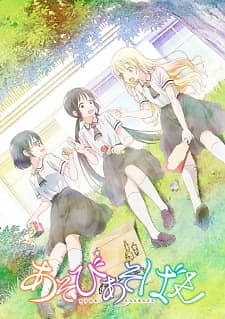 12 episodes · Anime Music
Ongoing
Asobi Asobase: Workshop of Fun, あそびあそばせ
During recess, Olivia, a foreign transfer student who doesn't know English, plays a game of "look-the-other-way" with Hanako Honda, a loud-mouthed airhead. Their rowdy behavior spurs the ire of Kasumi Nomura, a deadpan loner constantly teased by her older sister for her tendency to lose games. Not willing to compete, Kasumi declines Olivia's offer to join the fun, but eventually gets involved anyway and dispenses her own brand of mischief. Soon, a strange friendship blossoms between the peculiar trio, and they decide to form the "Pastime Club," where they are free to resume their daily hijinks.
Whether it be failing to learn English, trying desperately to become popular, or getting caught by teachers at the wrong time, school life will never be boring when the girls of Asobi Asobase are up to their hilarious antics.
[Written by MAL Rewrite]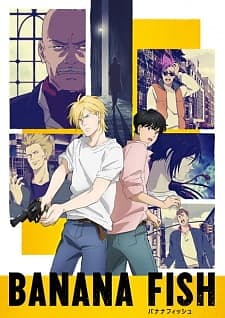 24 episodes · Anime Music
Ongoing
BANANA FISH
Aslan Jade Callenreese, known as Ash Lynx, was a runaway picked off the streets of New York City and raised by the infamous godfather of the mafia, Dino Golzine. Now 17 years old and the boss of his own gang, Ash begins investigating the mysterious "Banana Fish"—the same two words his older brother, Griffin, has muttered since his return from the Iraq War. However, his inquiries are hindered when Dino sends his men after Ash at an underground bar he uses as a hideout.
At the bar, Skip, Ash's friend, introduces him to Shunichi Ibe and his assistant, Eiji Okumura, who are Japanese photographers reporting on American street gangs. However, their conversation is interrupted when Shorter Wong, one of Ash's allies, calls to warn him about Dino. Soon, Dino's men storm the bar, and in the ensuing chaos kidnap Skip and Eiji. Now, Ash must find a way to rescue them and continue his investigation into Banana Fish, but will his history with the mafia prevent him from succeeding?
[Written by MAL Rewrite]