Winter 2015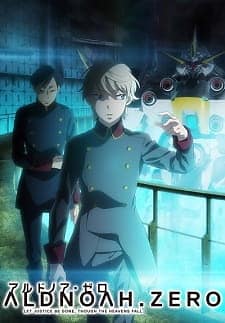 Aldnoah.Zero 2nd Season
A-1 Pictures, TROYCA
12 episodes · Anime Music
Ongoing
Aldnoah.Zero, アルドノア・ゼロ2ndシーズン
The war between the Terrans and the Vers Empire of Mars has ended, allowing humanity to blissfully enjoy their lives in a time of peace. Nineteen months later, however, the Vers princess makes a shocking public declaration: "the Terrans are a foolish race that covets resources, destroys nature, and are devoted to the pursuit of pleasure." And so, to protect their precious Earth, she calls upon her knights to take up arms, and the raging battle between the two civilizations reignites.
Slaine Troyard has found a place among the Martians, giving Earth a short respite from the war against the Vers Empire. However, a peaceful resolution seems inconceivable. The various people who fought desperately for survival in the past now find themselves in the midst of yet another bloody and chaotic conflict, one that will forever alter the fate of humankind.
[Written by MAL Rewrite]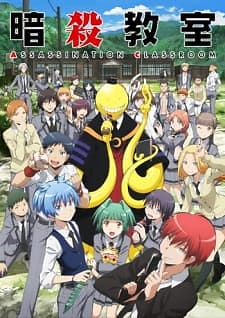 Ansatsu Kyoushitsu
Lerche
22 episodes · Anime Music
Ongoing
暗殺教室
When a mysterious creature chops the moon down to a permanent crescent, the students of class 3-E of Kunugigaoka Middle School find themselves confronted with an enormous task: assassinate the creature responsible for the disaster before Earth suffers a similar fate. However, the monster, dubbed Koro-sensei (the indestructible teacher), is able to fly at speeds of up to Mach 20, which he demonstrates freely, leaving any attempt to subdue him in his extraterrestrial dust. Furthermore, the misfits of 3-E soon find that the strange, tentacled beast is more than just indomitable—he is the best teacher they have ever had!
Adapted from the humorous hit manga by Yuusei Matsui, Ansatsu Kyoushitsu tells the story of these junior high pupils as they polish their assassination skills and grow in order to stand strong against the oppressive school system, their own life problems, and one day, Koro-sensei.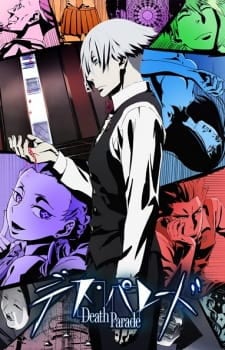 12 episodes · Anime Music
Ongoing
Death Parade, デス・パレード
After death, there is no heaven or hell, only a bar that stands between reincarnation and oblivion. There the attendant will, one after another, challenge pairs of the recently deceased to a random game in which their fate of either ascending into reincarnation or falling into the void will be wagered. Whether it's bowling, darts, air hockey, or anything in between, each person's true nature will be revealed in a ghastly parade of death and memories, dancing to the whims of the bar's master. Welcome to Quindecim, where Decim, arbiter of the afterlife, awaits!
Death Parade expands upon the original one-shot intended to train young animators. It follows yet more people receiving judgment—until a strange, black-haired guest causes Decim to begin questioning his own rulings.
[Written by MAL Rewrite]